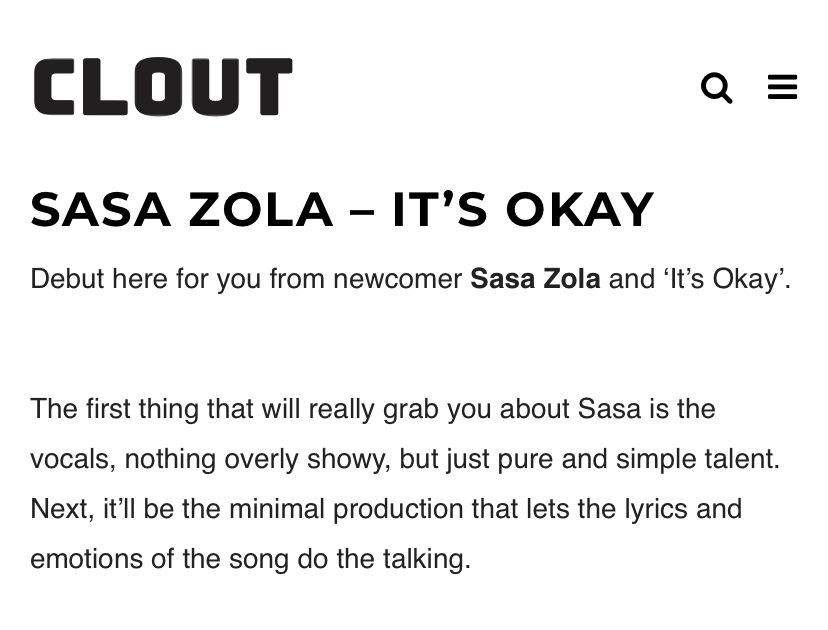 "Debut here for you from newcomer Sasa Zola and 'It's Okay'. 
The first thing that will really grab you about Sasa is the vocals, nothing overly showy, but just pure and simple talent. Next, it'll be the minimal production that lets the lyrics and emotions of the song do the talking. 
Easy listening with an edge, this is a good one to wind down to." - SAM DALY song reviewer for CLOUT
Check the full article here.