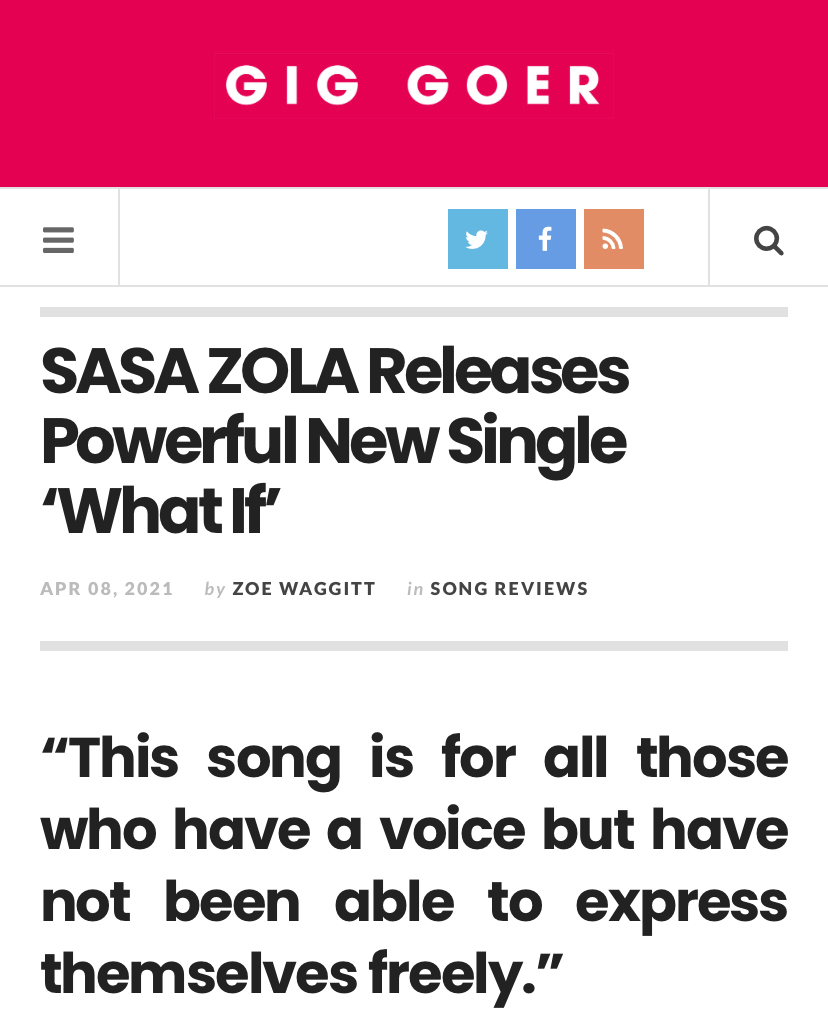 «Inspired by Martin Luther King's 1963 I Have A Dream speech, What If is a powerful, protest single in which Sasa is amplifying her own voice and those of other marginalised communities. She's standing up and using her voice after her community has faced centuries of oppression. Zola's smooth, almost sensual, vocals layer over a pumping instrumental and the contrast of the two helps exemplify the point she's trying to get across. Standout-ish lyric "do you really, really, really think you can shut me up like this?" shows power, shows guts. Sasa Zola is using What If as a message to stand up and use your voice, and it's incredibly beautiful.
Bristol-based, Italo-Senegalese Sasa Zola used to model and windsurf professionally which, when you listen to her music, is somewhat unbelievable – the talent displayed sounds as if Zola has been doing this her whole life. It was moving to England and an introduction to a new music scene that led her to where she is now. Thus far Sasa Zola has released two singles, her first in the latter half of 2020, and the latest being What If.» - ZOE WAGGITT, song reviewer for Gig Goer 
Check the full article here.